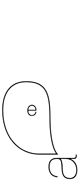 18.06.13 09:53 Age: 10 yrs
About Apparent Extent
Apparent Extent is a record label based in Cologne, Germany.
Catalogue
AE001 Festland "An euren Fenstern wachsen Blumen" – LP
AE002 Thomas Belhom "Cheval Oblique" – CD, LP, DL
AE003 James Merle Thomas "For the Landlocked Listener" – CD-R, DL
AE004 Johanna Billing "Original Filmsoundtracks" – 12" EP, DL
AE005 The Paper Hats "Deseret Canyon" – LP, DL
AE006 Johanna Billing "This is How We Walk on the Moon" – 12" EP, DL
AE007 Christian Jendreiko "Aktionen/Actions" – 2CD
AE008 Johanna Billing "I'm Lost Without Your Rhythm" – LP, DL
AE009 Karl Holmqvist "Hymn to Pan" - LP
AE010 Jacob Dahl Jürgensen & Simon Dybbroe Møller "Flotsam and Jetsam" – LP
AE011 Angela Fette & Christian Jendreiko "Die Hochzeit des Parameter" – LP
AE012 Rosilene Luduvico & Hauschka "Unbestimmt" – LP
AE013 Tolouse Low Trax "Corridor Plateau" – LP
AE014 Sascha Hahn "Essay" – LP
AE015 Emily Wardill "Fulll Firearms" – LP
AE016 Schwerte Box – 3LP + artist editions + catalogue
AE017 Weisser Westen "Weisser Westen" – 2LP+CD
AE018 Johanna Billing "I'm Gonna Live Anyhow Until I Die" – LP
Distribution by A-Musik.
Get our newsletter here.
Apparent Extent on Twitter, Facebook, Tumblr
Apparent Extent
"No villa should see any other, but each should appear to possess the whole of the park." from Joost Meuwissen "Zur Architektur des Wohnens", Karlsruhe, 1995.
<- Back to: