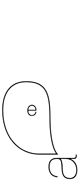 11.06.12 11:19 Age: 345 days
About Apparent Extent
Apparent Extent is a record label, publisher and a concert agency based in Cologne, Germany.
Catalogue
AE001 Festland "An euren Fenstern wachsen Blumen" – LP
AE002 Thomas Belhom "Cheval Oblique" – CD, LP, DL
AE003 James Merle Thomas "For the Landlocked Listener" – CD-R, DL
AE004 Johanna Billing "Original Filmsoundtracks" – 12" EP and Downloads
AE005 The Paper Hats "Deseret Canyon" – LP, DL
AE006 Johanna Billing "This is How We Walk on the Moon" – 12" EP and DL
AE008 Johanna Billing "I'm Lost Without Your Rhythm" – LP, DL
AE009 Karl Holmqvist "Hymn to Pan" - LP
AE010 Jacob Dahl Jürgensen & Simon Dybbroe Møller "Flotsam and Jetsam" - LP
AE011 Angela Fette & Christian Jendreiko "Die Hochzeit des Parameter" - LP
AE012 Rosilene Luduvico & Hauschka "Unbestimmt" - LP
AE013 Tolouse Low Trax "TBA" - LP
AE014 Sascha Hahn "Essay" - LP
AE015 Emily Wardill "Fulll Firearms" - LP,DL
AE016 Schwerte Box - 3LP + artist editions + catalogue
Coming Up:
AE017 Weisser Westen "TBA" - LP, DL

Distribution by A-Musik.
Get our newsletter.
apparent extent on Twitter, Facebook, Tumblr, Myspace
record stores:
A-MUSIK, Kleiner Griechenmarkt 28-30, 50676 Köln
OPTIMAL, Kolosseumstr. 6, 80469 München
KOMPAKT, Werderstraße 15-19, 50672 Köln
Apparent Extent
"No villa should see any other, but each should appear to possess the whole of the park." from Joost Meuwissen "Zur Architektur des Wohnens", Karlsruhe, 1995.