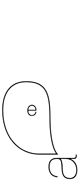 06.06.06 18:17 Age: 7 yrs
Festland - Record of the week at horads.de
Long live student campus radios. Temples of taste, castles of distinction.
Horads.de – campus radio in Stuttgart, Germany– voted Festlands "An Euren Fenstern Wachsen Blumen" their record of this week starting on monday 06.06.06.
"Festland schwelgen nicht in süßen, rosaroten Gefühlen. Ihre Musik ist weder glamourös noch nimmt sie richtig Anteil. Sie zelebriert die Schönheit der Balance. Sie ist sehnsüchtig und macht süchtig nach Blumen, die an unseren Fenstern wachsen."